Menezes Challenge PRIMES Circle

Menezes Challenge PRIMES Circle is a free after-school math enrichment program for talented high school students living within commuting distance from Boston. This program is made possible thanks to a major gift from Victor Menezes, MIT '72, supporting the Math department's outreach programs for underprivileged and under-represented groups.
The goal of this program is to increase diversity in the mathematical community by helping strong students from underrepresented groups (including girls, minorities, students with disadvantaged backgrounds and from underserved communities) to develop their interest in mathematics and to set them on a path toward pursuing a math-based major in college.

For four months, late January through mid-May, they work with MIT professors and undergraduates to study mathematics and to solve challenging math problems beyond high school curriculum. Students focus on a specific area of mathematics, read literature in that area, and practice problem solving, expository writing, and presentation skills.
Message from Peter Haine, Program Coordinator since Fall 2018
Welcome to PRIMES Circle!

Now a well-established program, PRIMES Circle is a wonderful way for motivated high school students to learn mathematics. You will work in small groups under the mentorship of MIT undergrads to learn about really interesting mathematical theories that you wouldn't normally be exposed to in school. Since the groups are small, learning is much more personalized than in the classroom. Topics are tailored to your background and your mentor can make sure that you understand the material and are able to ask questions about and explore directions that interest you. You'll also really get to know the other students in your group and learn from each other. PRIMES Circle will expand your way of thinking and help you grow as a student and mathematician. I'm excited to be the new coordinator of PRIMES Circle and look forward to receiving your applications.

I hope to see you at PRIMES Circle!
Download the PRIMES Circle flyer
For student testimonials, see PRIMES Circle: What Students Say
Congratulations to PRIMES Circle mentor Marisa Gaetz, a recipient of MIT's 2021 MLK Leadership Award for her efforts to improve diversity and inclusivity within the math community!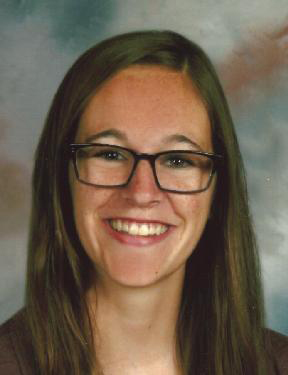 Operation Details
Due to COVID-19, all PRIMES Circle activities are currently conducted online. Spring 2021 meetings will take place via Zoom.

PRIMES Circle operates in the study group format. The Circle students work in small groups under the guidance of undergraduate student mentors (two students per mentor). They are assigned readings based on their level and interests. The mentors meet with the students once per week for two hours, explain new material, discuss homework problem solutions, and assign new homework. The mentors check in with the students by email mid-week between meetings. The students are encouraged to email their mentors for assistance, if they are stuck on a problem. Time commitment of at least 5-7 hours per week is expected, including the weekly two-hour meeting with the

Success of a student in the program is measured not by the number of textbook pages studied, but by achieving a good understanding of what s/he has read. The pace of study is adjusted to match the individual learning styles of students. Learning proceeds most efficiently when a student studies at his/her natural pace.

2015 Circle students at a group meeting at MIT

Timetable

Mid-September: Applications are open.

December 1: Applications and letters of recommendation are due.

Early December: Admissions decisions are made.

January: Admitted students attend a welcome meeting with mentors and a placement test.

Late January to mid-May: Circle students in small groups meet with their mentors once a week to study mathematical texts and to receive homework assignments.

Once per month, starting in February: All-student meetings with Program Coordinator

Mid-May: Circle students submit an expository paper about their subject of study and give a presentation at a mini-conference.

Eligibility

High school students living within commuting distance from Boston are eligible. Although in spring 2021 all Circle activities will be online, admission is still limited to local students, as we aim to create a local community around PRIMES Circle.

The students are selected on the basis of their academic record, teachers' recommendations, and demonstrated ability and interest in mathematics. Girls, minorities, students with disadvantaged backgrounds and from underserved communities are VERY STRONGLY encouraged to apply.

Past participants are not eligible to apply to PRIMES Circle in subsequent years. They are encouraged to apply to the MIT PRIMES program.

Application

See How to Apply to Menezes Challenge PRIMES Circle page.

There is no application fee.

Email us: PrimesCircle@math.mit.edu