PRIMES Circle: What Students Say
Makena Binker Cosen, PRIMES Circle '16, student of combinatorics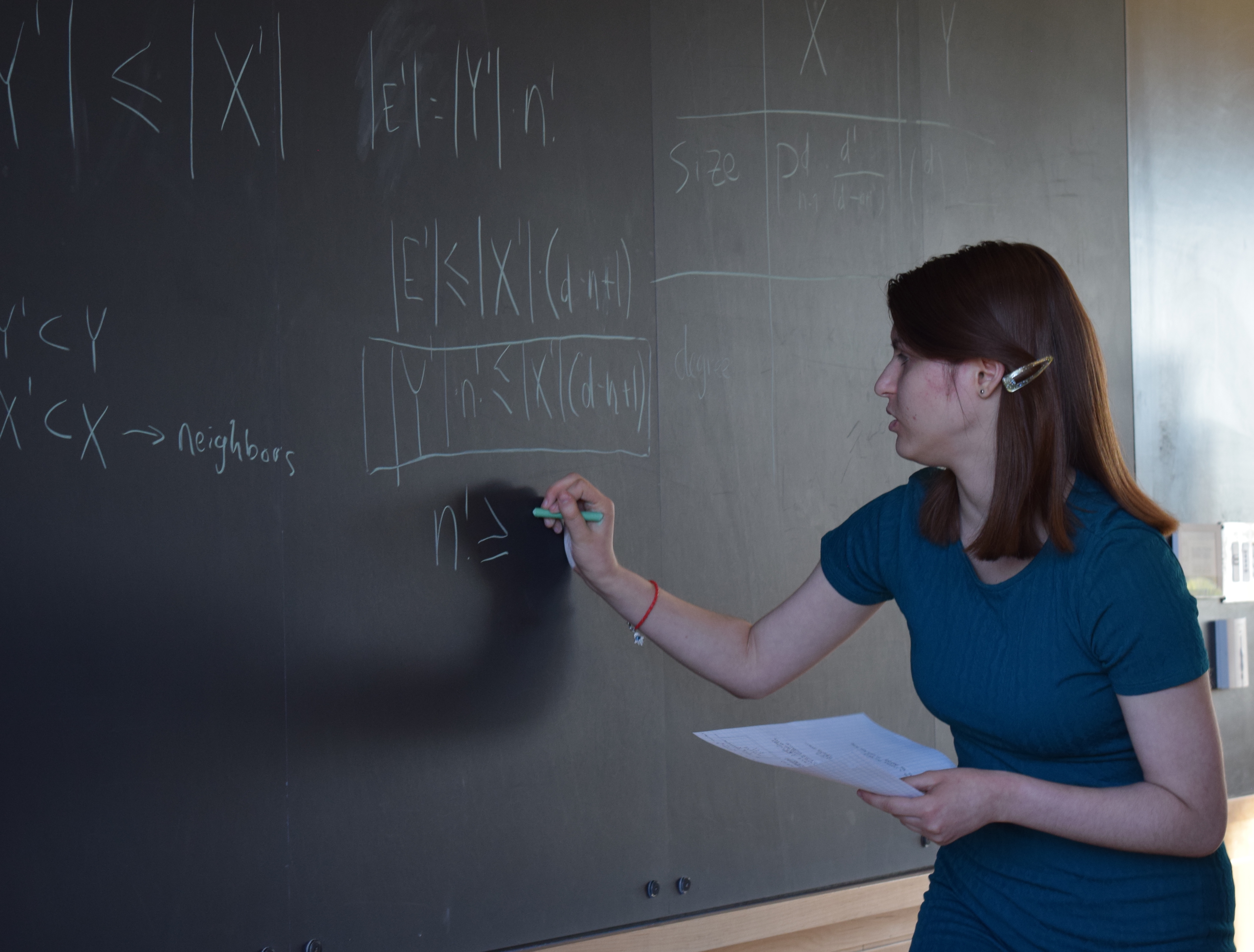 "There is something special about having mentors that are excited to teach, students that are excited to learn and a group of people who want to share the A-ha! moments of clarity and understanding with each other. My experience in MIT PRIMES Circle has allowed me to appreciate mathematics from a new perspective and become fascinated by how beautifully simple a complex idea can become. The best part was walking out of the program with better developed critical thinking skills and a mathematical toolbox that I could apply to the real world: here I learnt the foundations necessary to later apply to cancer research through bioinformatics."
Kejia Wang, PRIMES Circle '16, student of combinatorics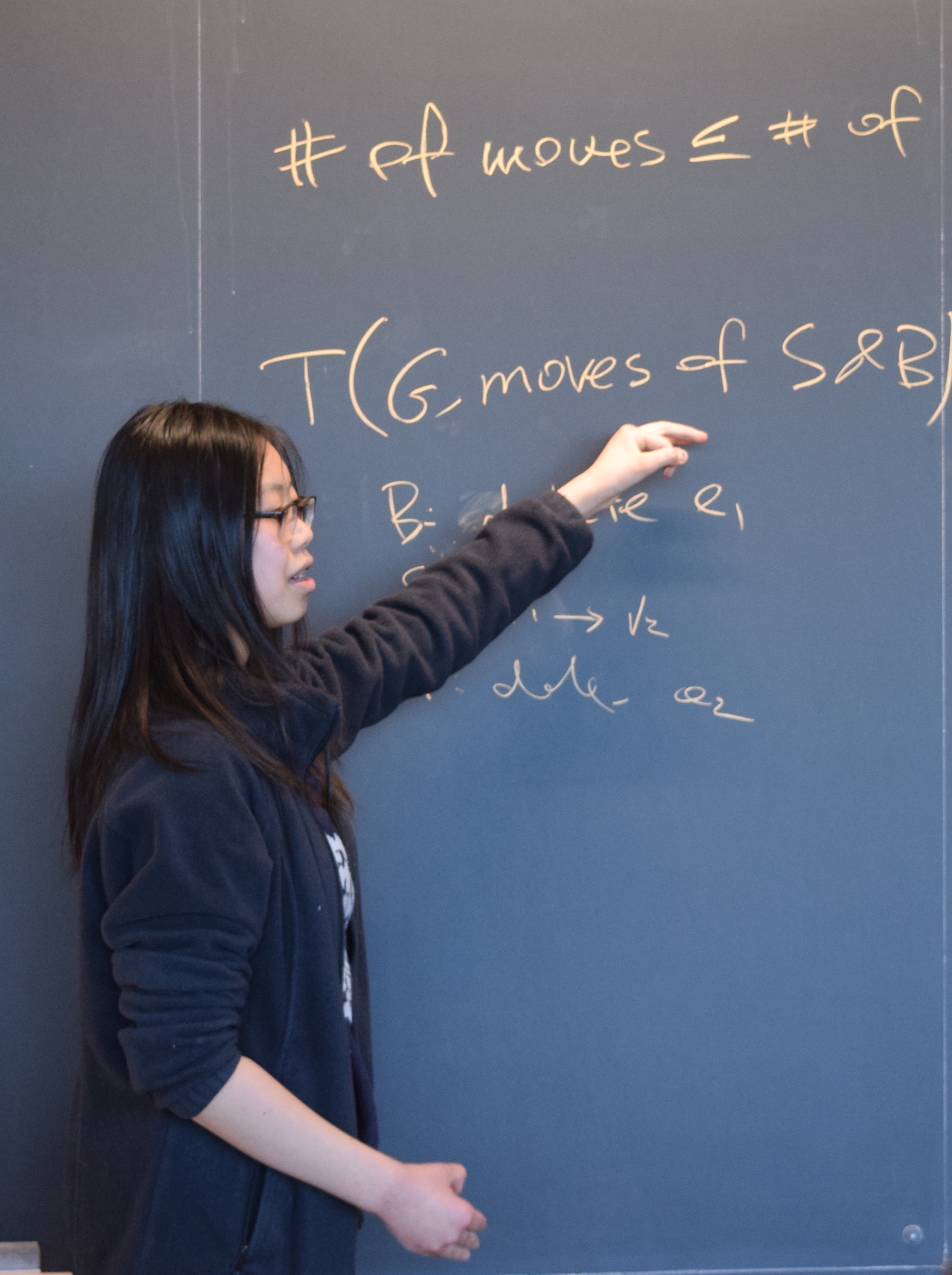 "To me, PRIMES Circle is a wonderful opportunity to learn what is it like to be a real mathematician. We learned graph theory with our mentor, played mathematical games and proved a few theorems in the paper. I'm very grateful to the program; I can't believe how much I learned during these months."
Zack Dieujuste, PRIMES Circle '16, student of probability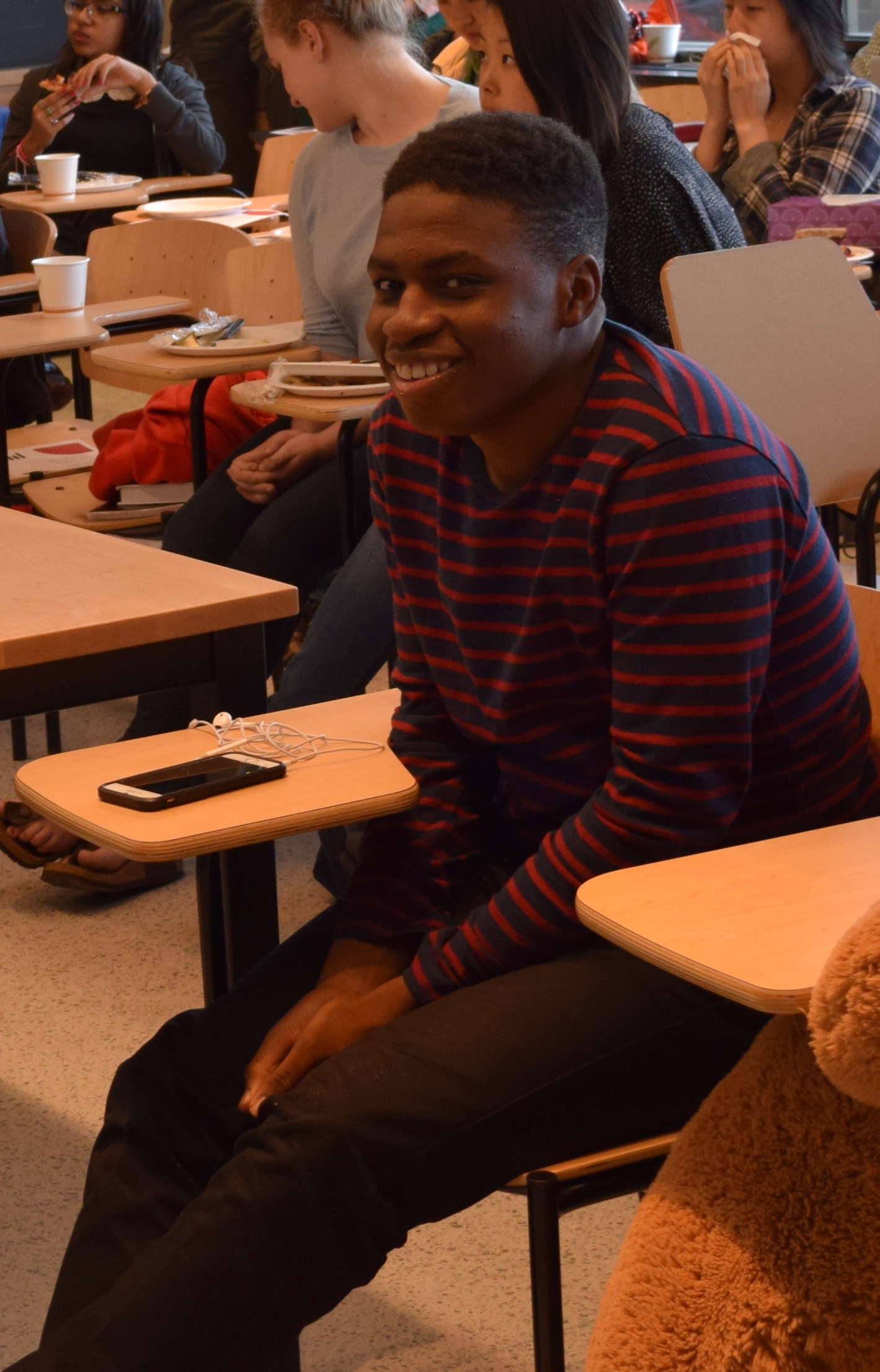 "I looked forward to meeting with my mentor each week. Alberto opened my eyes in so many ways: not only was he an academic mentor but he was a mentor for me in my daily activities. Alberto inspired me to push forward and tackle harder tasks. He taught me that college was a balance of academics, fun, food and standing up for yourself. The material we worked on was more difficult than what I'd do in a normal class but I found that it made my classes easier and pushed me to learn and understand things I didn't know before. The head staff Isabel was kind and supportive. But overall Primes Circle is a great program that I'd highly recommend."
Anjalie Kini, PRIMES Circle '16, student of combinatorics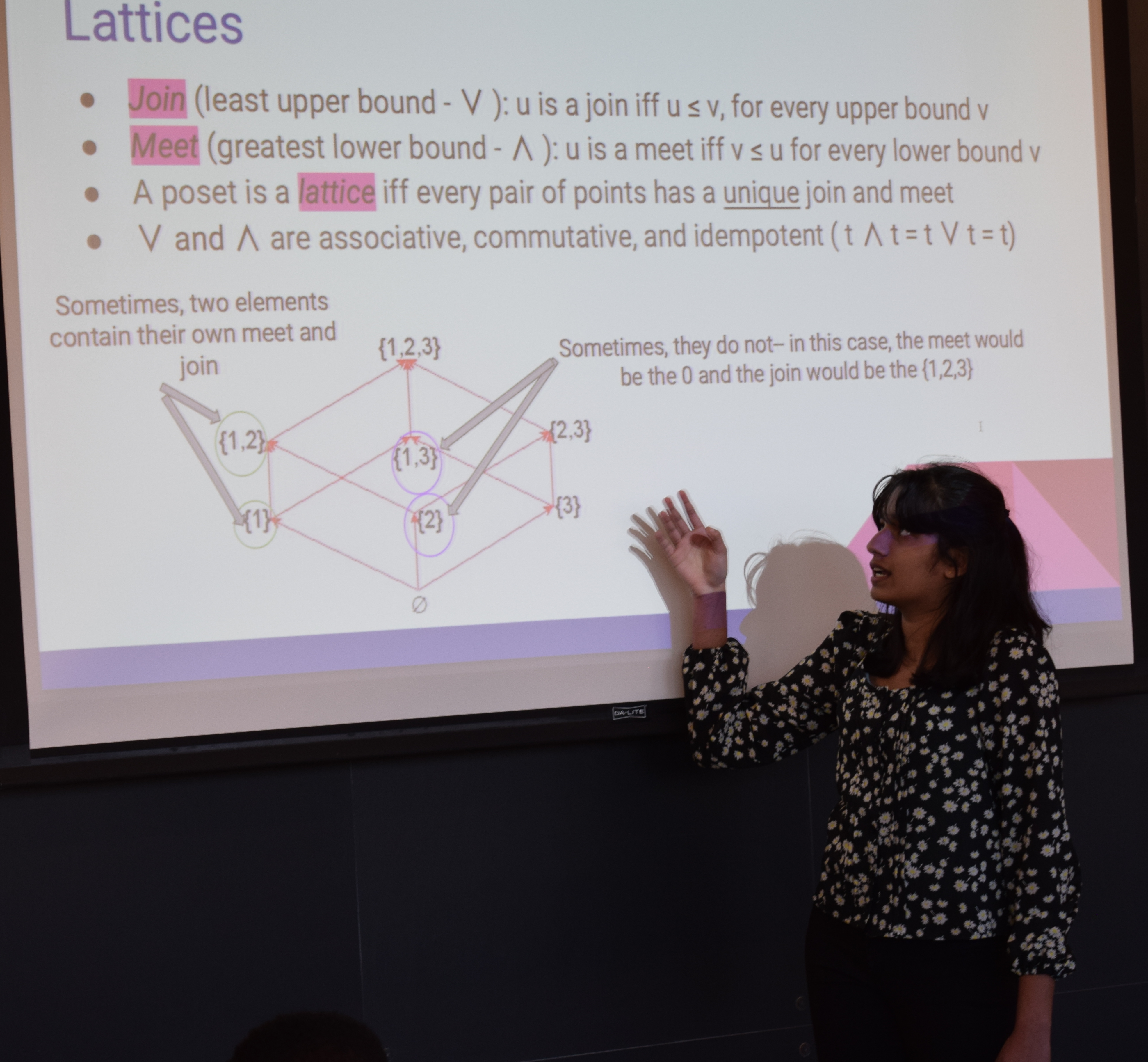 "I had a great time learning about partially ordered sets! At first some of the material was a little bit hard to grasp, but my mentor thoroughly explained every confusing concept to us. I had a lot of fun working with my partner and by the end of the program I had learned so much!"
Wilkin Rivera, PRIMES Circle '15, student of game theory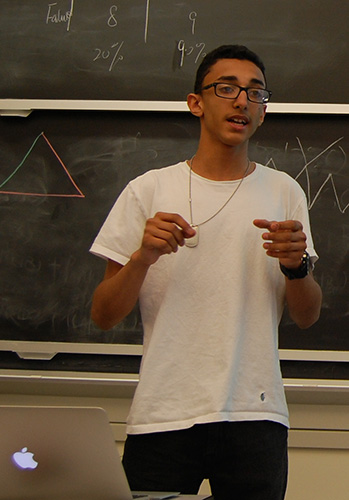 "At the end of every meeting I felt like I had actually learned a lot. [My mentor] was very organized and had all of his lessons planned out and would even bring in a few snacks now and then. He made my experience being on a campus as huge as MIT very welcoming. He is a good teacher and an even better friend. He was sociable and caring and for that I plan on keeping in contact down the road."
Cynee Carpin and Medgine Joseph, PRIMES Circle '13, geometric games group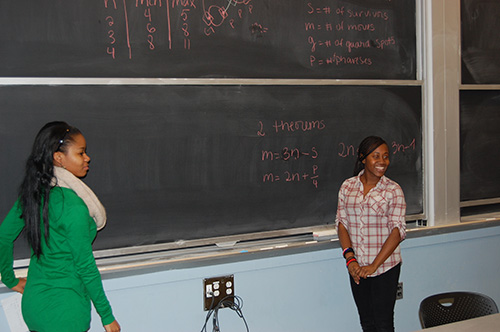 "Our mentor, Isabel, is great. If I do not understand something, she is great at explaining it thoroughly. She is very patient and truly a great person. I am enjoying this program a lot and I am very grateful to have this opportunity!"

"I am definitely enjoying the materials, and I am having fun. Furthermore, working with my mentor is really helpful, because she explains to me what needs to be done, and how it needs to be done, and I could not ask for anything more than that. My mentor is just AWESOME!"
Jessica Huynh, PRIMES Circle '13, student of knot theory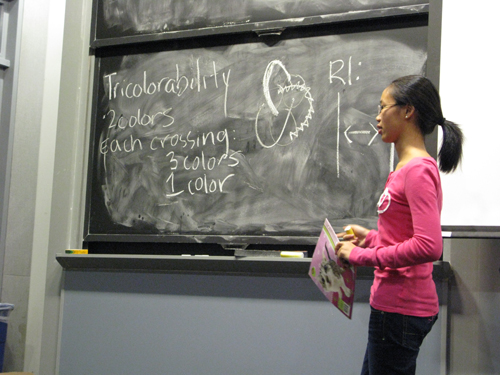 "I love knot theory! It's a lot of fun to learn and it's not too hard but not too easy. My mentor and partner are great to work with, and we keep in touch whenever we have questions."