Menezes Challenge PRIMES Circle

Menezes Challenge PRIMES Circle is a free after-school math enrichment program for talented high school students living within commuting distance from Boston. This program is made possible thanks to a major gift from Victor Menezes, MIT '72, supporting the Math department's outreach programs.
The goal of this program is to increase diversity and equity in the mathematical community by helping strong students develop their interest in mathematics and by setting them on a path toward pursuing a math-based major in college. We strongly encourage students from underserved populations to apply.

For four months, February through May, they work with MIT professors and undergraduates to study mathematics and to solve challenging math problems beyond high school curriculum. Students focus on a specific area of mathematics, read literature in that area, and practice problem solving, expository writing, and presentation skills.

Welcome to PRIMES Circle!
Menezes Challenge PRIMES Circle is a wonderful way for high school students to learn fun and exciting mathematics that isn't normally covered in school. As a Circle Scholar, you will work with a tight-knit group of peers under the mentorship of a knowledgeable and friendly MIT undergrad, who can answer your questions about math, college life, and MIT. You will be able to study topics that are tailored to your background and interests, and to find new areas of exploration that particularly excite you. PRIMES Circle will expand your way of thinking and help you grow as a student and mathematician. You'll leave the program with new knowledge, problem solving skills, and the support of the Circle community. We're excited to be the new coordinators of PRIMES Circle and look forward to receiving your applications.
We hope to see you at PRIMES Circle!
Download the PRIMES Circle flyer
For student testimonials, see PRIMES Circle: What Students Say
PRIMES Circle coordinator Marisa Gaetz is a recipient of MIT's 2021 MLK Leadership Award for her efforts to improve diversity and inclusivity within the math community!
Operation Details
PRIMES Circle operates in the study group format. The Circle students meet on MIT campus in small groups under the guidance of undergraduate student mentors (two students per mentor). They are assigned readings based on their level and interests. The mentors meet with the students once per week for two hours, explain new material, discuss homework problem solutions, and assign new homework. The mentors check in with the students by email mid-week between meetings. The students are encouraged to email their mentors for assistance, if they are stuck on a problem. Time commitment of at least 5-7 hours per week is expected, including the weekly two-hour meeting with the mentor.
Success of a student in the program is measured not by the number of textbook pages studied, but by achieving a good understanding of what s/he has read. The pace of study is adjusted to match the individual learning styles of students. Learning proceeds most efficiently when a student studies at his/her natural pace.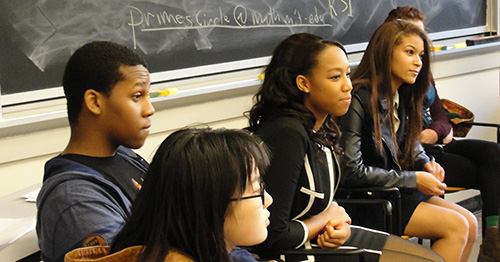 Timetable
| | |
| --- | --- |
| Early October | Applications are open. |
| November 22 | Applications and letters of recommendation are due. |
| Early December | Admissions decisions are made. |
| January | Admitted students attend a welcome meeting with mentors and a placement test. |
| February to May | Circle students in small groups meet with their mentors once a week to study mathematical texts and to receive homework assignments. |
| Once per month, starting in February | All-student meetings with Program Coordinator |
| May | Circle students submit an expository paper about their subject of study and give a presentation at a mini-conference. |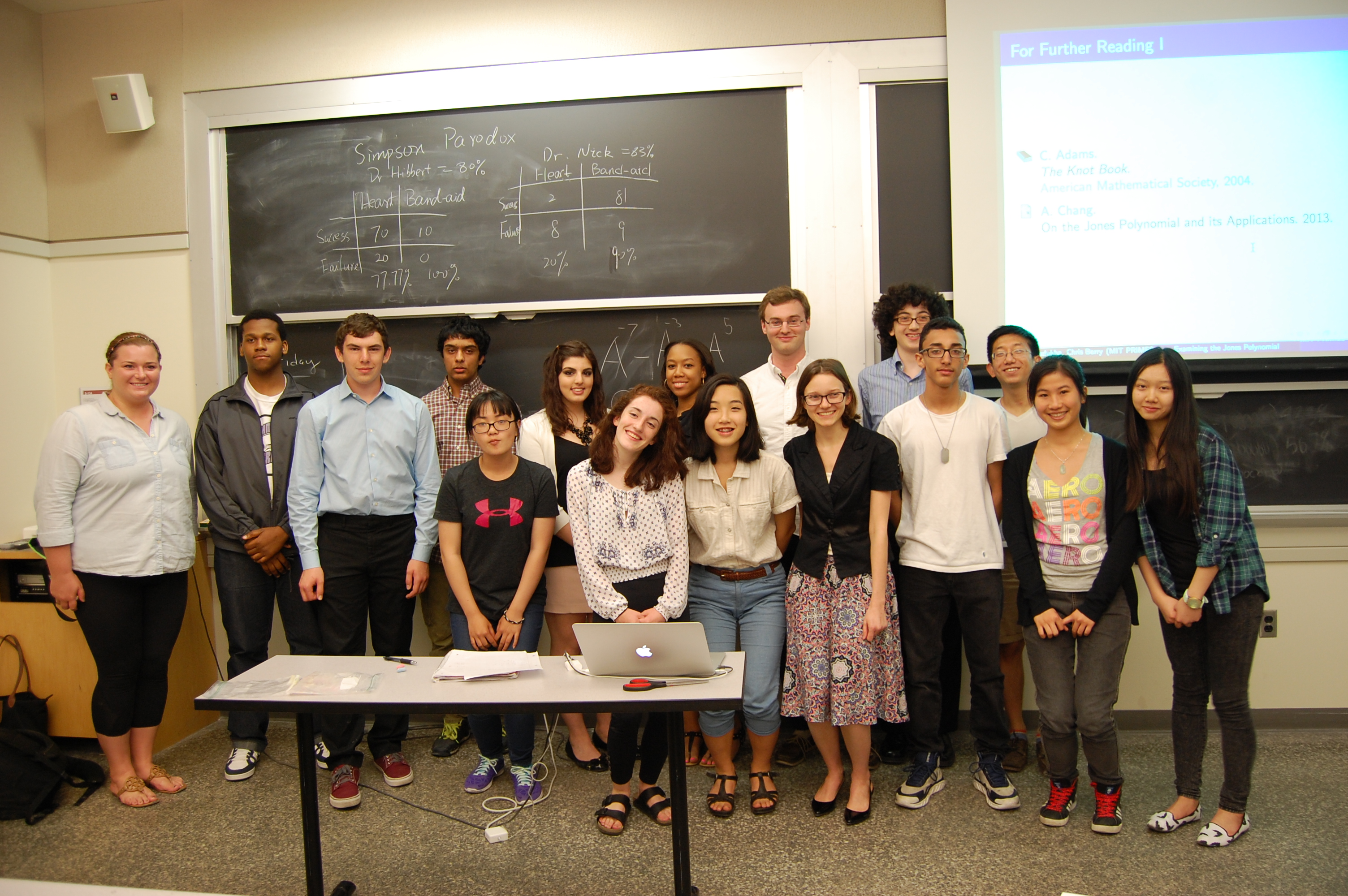 Eligibility
High school students living within commuting distance from Boston are eligible. The students are selected on the basis of their academic record, teachers' recommendations, demonstrated ability and interest in mathematics, and their resilience, resourcefulness, and initiative in overcoming barriers to learning. Students from underserved populations are VERY STRONGLY encouraged to apply.
Past participants are not eligible to apply to PRIMES Circle in subsequent years. They are encouraged to apply to the MIT PRIMES program.
Application
See How to Apply to Menezes Challenge PRIMES Circle page.
There is no application fee.
Contact