MIT Mathematics Homepage
Latest News
Sigurdur Helgason, Professor Emeritus of Mathematics, Dies at 96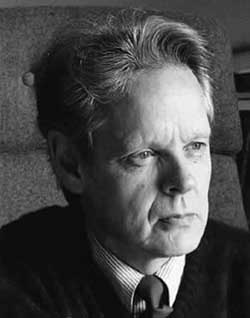 Sigurdur Helgason, emeritus professor of mathematics at MIT, passed away on Sunday, December 3, 2023, at the age of 96.
For many decades, Sigurdur led the study of group actions on manifolds. Generations of mathematicians entered the field through his classic 1962 text Differential Geometry and Symmetric Spaces, and its greatly expanded 1978 second edition Differential Geometry, Lie Groups, and Symmetric Spaces. His own research contributions included the Plancherel and Paley-Wiener theorems for Riemannian symmetric spaces. He was a superb lecturer, a well-regarded graduate advisor, and a cherished colleague.
Sigurdur came to MIT as a CLE Moore Instructor in 1954. Following postdoctoral appointments at Princeton University, the University of Chicago, and Columbia University, he joined the MIT mathematics faculty in 1959. He officially retired from the faculty after 55 years in 2014.
Four Receive 2024 Lusztig and Bershadsky PRIMES Mentorships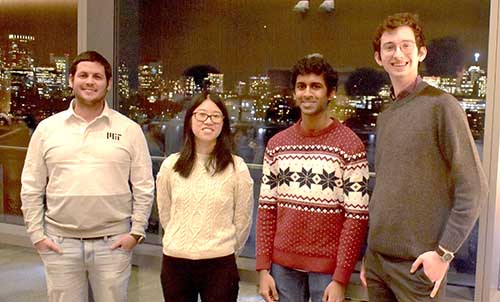 Four members of our community received the 2024 named PRIMES mentorships for exceptional mentor service.
Those receiving the 2024 George Lusztig Mentorships are:
Felix Gotti, an NSF postdoc who has been the PRIMES group research coordinator and the CrowdMath lead mentor for the past two years. His direct PRIMES/CrowdMath mentees have published nine research papers under his supervision. He is studying atomic and combinatorial aspects of commutative rings and monoids,
Serina Hu, who is studying noncommutative algebra and representation theory. She is the director of √mathroots and has also mentored for PRIMES, DRP, and GUMMI; and
Vijay Srinivasan, who is the head mentor for √mathroots; other past mentorships include DRP and GUMMI. He is studying number theory and arithmetic geometry.
The 2024 Bershadsky Mentor Award, courtesy of Michael and Victoria Bershadsky, is awarded to David Darrow, who since 2021 has mentored for PRIMES USA, of which he is also a 2017 alum. His research interests include fluid dynamics, physical applied math, probability, and geometry.
Congratulations go out to David, Felix, Serina, and Vijay, and we also wish to thank Professor Lusztig and Michael and Victoria Bershadsky for making these mentorships possible!
Save the Date: 2024 Simons Lecture Series features Elon Lindenstrauss Feb. 13-15 and Lenka Zdeborova April 23-25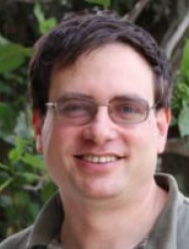 Fields Medal awardee Elon Lindenstrauss, a professor at the Hebrew University of Jerusalem's Einstein Institute of Mathematics, will give three lectures (pure math) February 13, 14, and 15, and École Polytechnique Fédérale de Lausanne's Lenka Zdeborová, an associate professor of physics and of computer science and communication systems as well as head of the Statistical Physics of Computation Laboratory, will give three lectures April 23, 24, and 25.
The Department of Mathematics annually hosts this Simons Lecture Series, which features presentations by top mathematicians. Many thanks to Jim and Marilyn Simons for their financial support of these lectures.
Each day, a 4 p.m. reception in 2-290 is followed by an hour lecture from 4:30-5:30 p.m. in 2-190.
More information will soon follow.