MIT Dominates Putnam Competition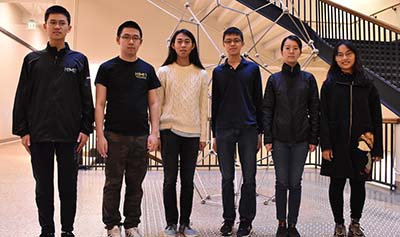 For the first time in Putnam history, in the 80th annual William Lowell Putnam Mathematical Competition, all of the top scorers, designated Putnam Fellows, were from one institution, MIT! In alphabetical order, the Fellows are Ashwin Sah, Kevin Sun Yuan Yao, Shentong Zhang, and Daniel Zhu.
MIT also took 9 of the next 11 top spots, 8 of the following 12, and 33 of the 80 Honorable Mentions. Included among these participants were top female participants Dain Kim and Qi Qi. Qi was one of the three winners of the Elizabeth Lowell Putnam Prize.
Congratulations, everyone!