Andrei Neguț and Tristan Collins Receive Sloan Fellowship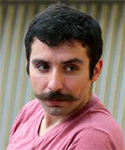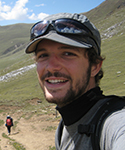 Congratulations to Andrei Neguț and Tristan Collins, who were among those awarded a 2018 Sloan Research Fellowship. Andrei has been an assistant professor with us since 2015, and Tristan will be joining us as assistant professor this fall. Andrei was among eight MIT researchers from six departments who were awarded 2018 Sloan Research Fellowships. The Alfred P. Sloan Foundation awarded 126 American and Canadian researchers fellowships that are given to early-career scientists and scholars identified as rising stars among the next generation of scientific leaders. Fellows receive $65,000 to be used to further their research.
Congratulations Andrei and Tristan!