PRIMES and RSI Students Win Davidson Awards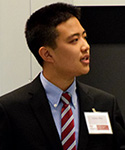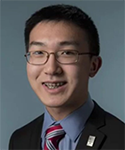 Two students participating in PRIMES and RSI recently received $25,000 Davidson Fellows Scholarships.
PRIMES-USA participant Franklyn Wang, a senior at Thomas Jefferson High School for Science & Technology and Regeneron Science Talent Search 2018 finalist, won for solving a math problem that has puzzled mathematicians for nearly a century. Franklyn presented his findings in his paper "Monodromy Groups of Indecomposable Rational Functions," mentored by Prof. Michael Zieve of the University of Michigan.
David Wu, now an MIT freshman, wrote his paper under mentor and MIT doctoral student Robert Burklund, as part of the 2017 RSI math program class. The paper, "Nonuniform Distributions of Patterns of Sequences of Primes in Prime Moduli," aims to improve methods for gathering data on prime number patterns by several orders of magnitude, and may be applied to cryptography and cybersecurity. David was also a 2017 Siemens semifinalist and a 2018 Regeneron STS finalist.
Three other PRIMES students earned honorable mentions: Ayush Agarwal of San Ramon, CA, Louis Golowich of Lexington, MA, and Michael Ma of Plano, TX.
The 2018 Davidson Fellows will be recognized in Washington, D.C., on Friday, Sept. 28, 2018. PRIMES and RSI programs last year were run by faculty advisors Pavel Etingof, David Jerison, and Ankur Moitra, program director Slava Gerovitch, and head mentor Tanya Khovanova.