David Jerison
Professor of Mathematics, Massachusetts Institute of Technology
---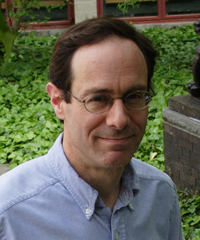 ---
This site is under construction. For now, Dec, 2014, a few preprints are available under publications.
---
My main research interests are Fourier analysis and partial differential equations. I am especially interested in free boundary problems. Recently, I have also been working on internal Diffusion Limited Aggregation (internal DLA), a stochastic growth model.
---
The next preprint concerning internal diffusion-limited aggregation (internal DLA) on a cylinder is the color version of the published text. I would like to correct the record on one point (and will later append a corrected version of the manuscript). On page 28, the preprint mentions that Cyrille Lucas used internal DLA to establish a beautiful result, the existence of the so-called heat ball, a set that gives the mean value property for solutions to heat equation. But the text implicitly downplays the discovery by saying that Lucas carried out a program already known to a number of researchers. In fact, not only were those researchers not able to complete the program, but Lucas found this question and resolved it independently.
---
18.03 - Differential Equatiions Spring 2013
18.103 - Fourier Analysis and Applications Fall 2013
Open Courseware Single Variable Calculus, 18.01 (Notes problem sets from Fall 2006; videos from Fall 2007)
Open Courseware Multivariable Calculus, 18.02 (Notes and problem sets from Spring 2006)
18.155 Differential Analysis, Fall 2008
RSI - Research Science Institute for high school students, for which I organize the math section
SPUR - Summer Program for Undergraduate Research. I direct this program, which is for MIT undergraduates only.