Information on Catalan Numbers
---
Catalan Numbers was published by Cambridge University Press on March 26, 2015.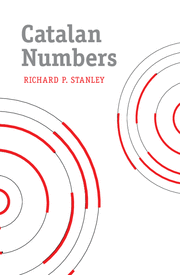 Errata and Addenda (errata version of 26 February 2023, addenda version of 13 August 2020)
Letter from Fritz Hirzebruch to S. S. Chern, dated 11 November 2003, explaining Catalan and related numbers. I am grateful to Bill Yongchuan Chen for giving me a copy of this letter.