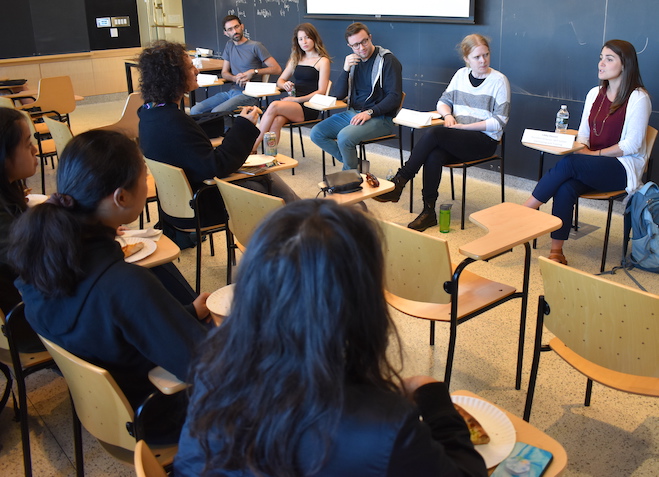 On Sept. 16, 2019, Prof. Gigliola Staffilani hosted "From Here to Where? Conversations with 4 successful math majors who have achieved 4 very different goals in their careers."
Three of the speakers were Teal Guidici,  a Machine Intelligence Scientist at Draper who applies statistical techniques and machine learning algorithms to applications, such as using neural networks to predict behavior in the stock market; Kimberly Villalobos Carballo, a PhD student in MIT's Operations Research Center who works with Professor Dimitris Bertsimas on optimizing food supply chains; and Libby A. Doucet, Assistant Director, MIT Career Counseling and Training.
Also speaking was Filip Twarowski, CEO and Founder of Point, an AI startup predicting what customer support reps should say when replying to their customers' questions; and Alec Resnick, a co-director at Powderhouse Studios, a research and design organization opening a public high school in Somerville, MA.