STUDENT TICKETS STILL AVAILABLE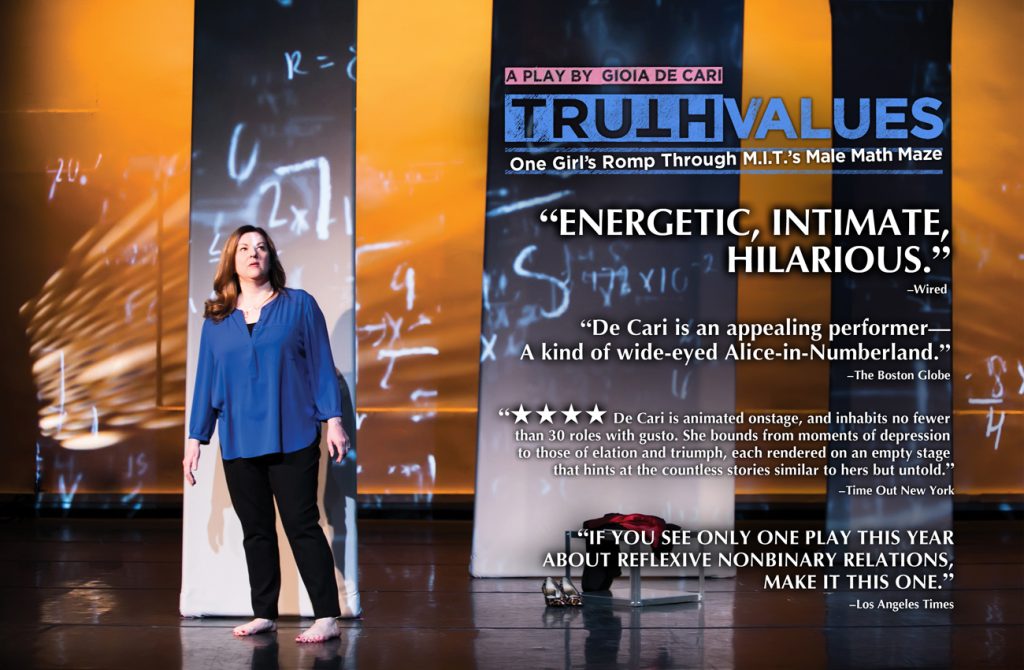 General admission tickets are sold out for MIT alumna Gioia De Cari's April 16 "Truth Values: One Girl's Romp Through M.I.T.'s Male Math Maze." However, STEM-based graduate students who identify as female are encouraged to apply for a special, FREEtwo-part "Truth Values" event.
If accepted, these students will get preferred seating for the play, at Little Kresge Theater on April 16 at 7pm, followed by a panel of prominent leaders in STEM. The next day, April 17, they can then attend the Twenty Chimneys Workshop, which begins at 11:45am and includes lunch. The workshop includes discussions led by Gioia De Cari, diversity expert Dr. Silvia Mazzula, Dr. Anna Frebel, and leaders and mentors in STEM. A raffle is also offered for several STEM and "Truth Values"-themed prizes.