First of all, here are links to some pictures from the fiftieth anniversary celebration for my parents Janet Peden Vogan and David Alexander Vogan, which took place (a day after the occasion) on Saturday, July 13, 2002. Labels are (egocentrically) by relation to the page author.
Mom.
Dad.
daughter Ali.
Ali.
wife Lois and son Jonathan.
Jonathan
Dad
Jonathan, niece Sarah, sister-in-law Janellen.
Mom and Dad.
Lois and brother Bill.
Mom.
Dad.
Dad.
Mom.
gifts.
Bill and Janellen.
Sarah, Ali, and Janellen.

---
Lois, Ali, me, and Jonathan in Poitiers in 2007: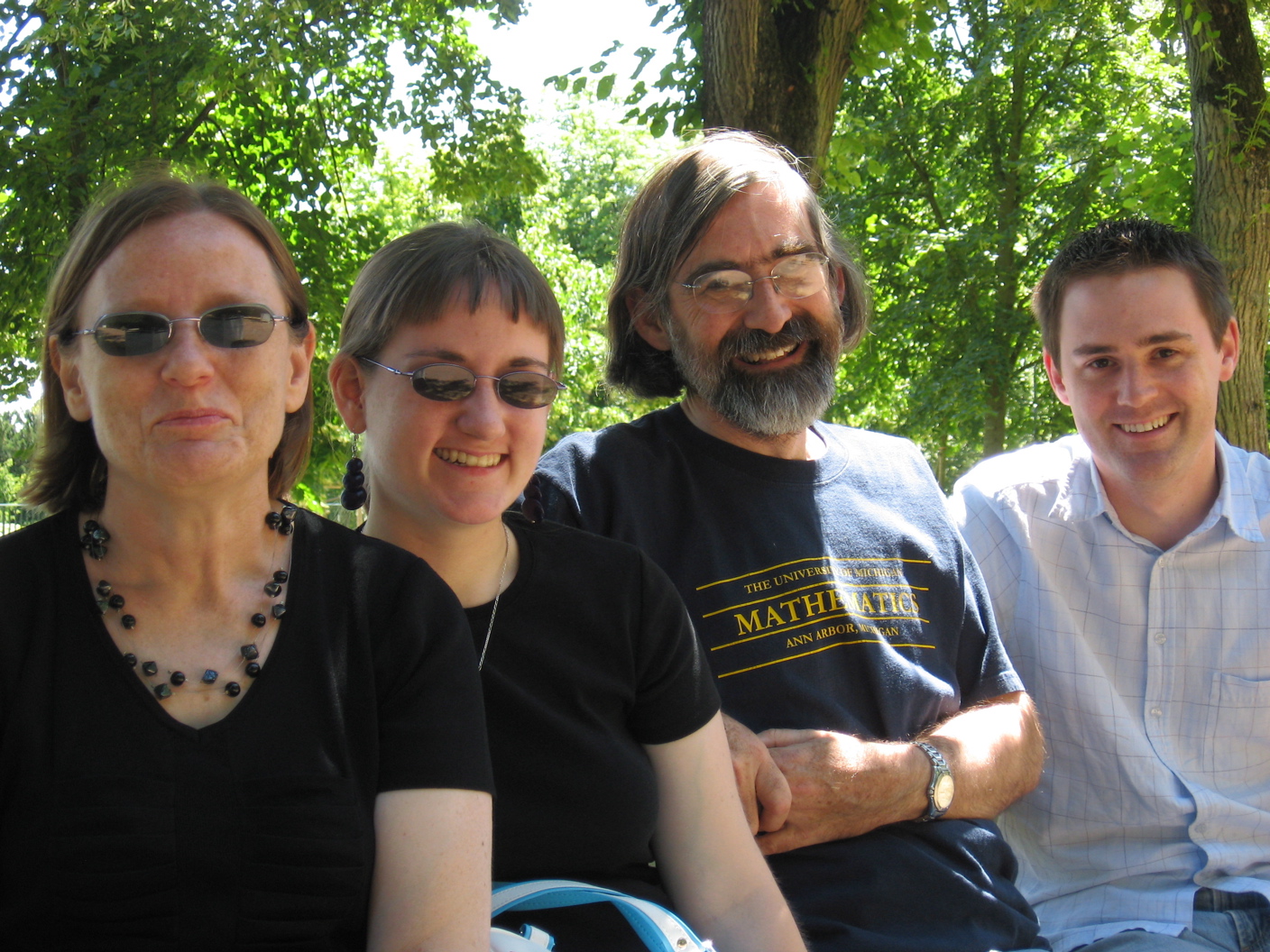 ---
Here's me and Ali in 2011: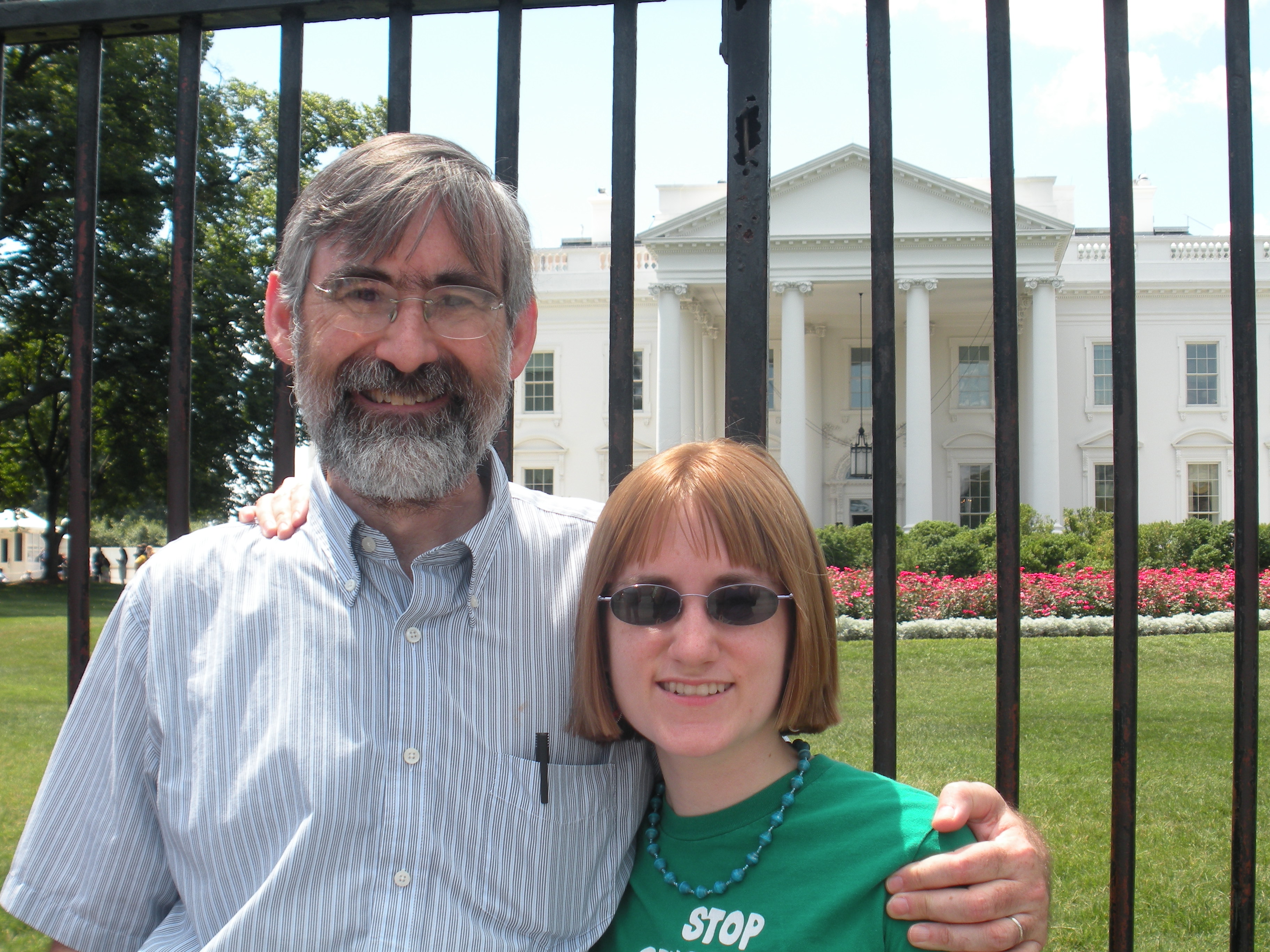 ---
This is my daughter Allison, as of 1996: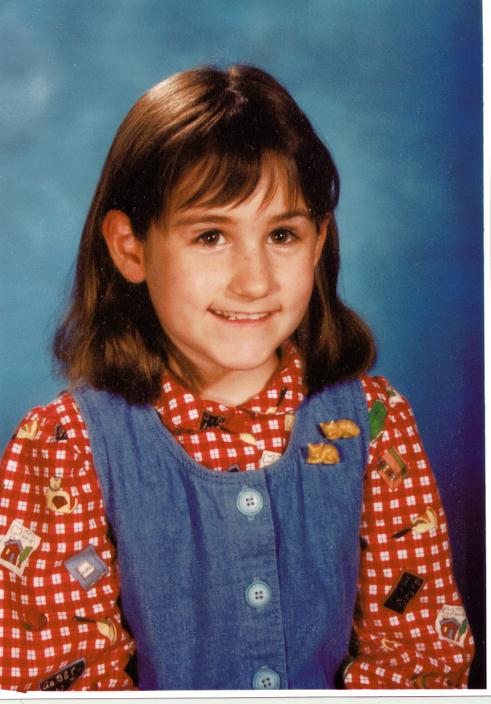 ---
This is my son Jonathan, as of 1997: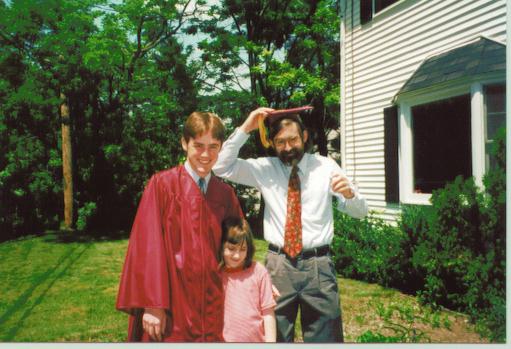 ---
Sainted wife Lois, failing to protect Allison from the rain, in late 1996: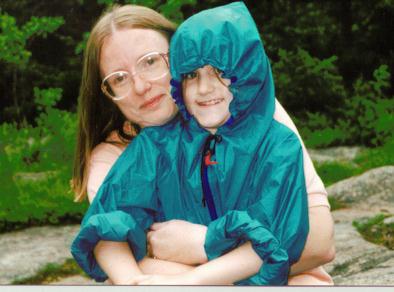 ---
This is my cat Tiger, as of 1997:

---
There is also a cat Trixie, also shown in the 1997 incarnation: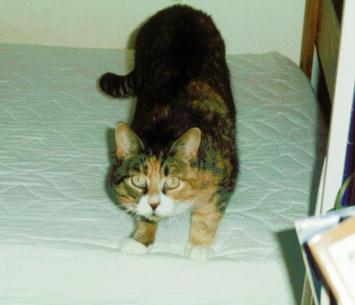 ---
Someday I'll have a picture taken worthy of a position at the top of my web page, but meanwhile here is Terminal B at Logan Airport: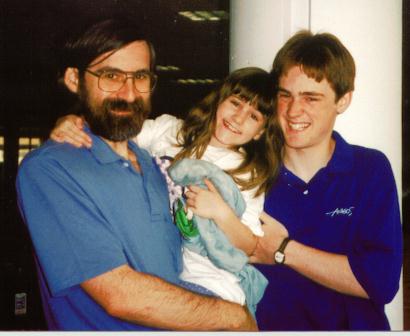 ---
Return to David Vogan's homepage
---